In today's technology driven working environment, we are so much adapted to working practices such as remote working, Wi-Fi, portable devices like pen drives, CD"s, DVD's etc. all increase the threat to data security.
Therefore, Data Security must be of prime importance, so that any unauthorized access should be prevented, data to not be tampered or destroyed or shared with anyone else.
" We Ensure Your Data is Secured, Safe and Compliant
CYBER SECURITY MEASURES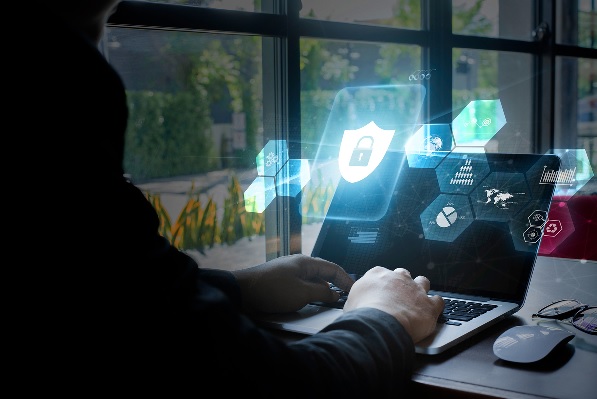 Firewall
Antivirus
Encryption Software
Secure Login On Laptops
Secure Wifi Login
Educating Employees With Cyber Security Policies
COMPLIANCES
ISO  9001:  2008
GDPR COMPLIANT
NETWORK AND PHYSICAL SECURITY
TECHNOLOGY
EMPLOYEES
Secure VPN Servers
 Pen Drives Usage strictly disabled
Controlled Data Transfers and restricted Data Access
 All offices under strict CCTV surveillance
Restricted uploads and downloads
 Access restricted to limited Websites
Periodic Updates and Assessments
 The office building is secured with manned security guards.
The appropriate system in place for data back up on server to prevent data loss
 Biometric entry to office premises
 Required BGVC for all our employees
 Access to laptops with unique username and passwords which are changed after set no. of days.
GDPR COMPLIANCE
We are a GDPR compliant company, we have ensured our business practices are in line with the business processes and technical safeguards outlined by the GDPR legislation. Our work practices and actions comply with GDPR, to ensure that your data is in safe hands whilst you get on running your business.
We use secure services like AWS, BOX which are GDPR Compliant for Data Processing and transfers in our organization. We have taken adequate measures to ensure that your data is in safe hands such as 
Data transfer and disclosure: No personal data can be stored without permission.
Monitor and audit: We ensure that Data is safe from hacking, accurate and up to date, and even deleted it after a period.
Email Encryption: All emails and data in motion are transmitted through an encryption platform
Web Access: Restricted access to Internet websites and the same are allowed only if it is a process requirement.
Firewall: Multi-tiered firewall architecture is installed.
Portable devices restricted: Electronic Devices or portable devices such as mobile phones, PDA, USB, CD's or DVD's etc are not allowed on the production floor
Web Activity: We Continuously monitor the web traffic and disciplinary actions are taken for any violations.
Access: Access to the local drives of our server is restricted based on the process the employee is assigned to.
Data Backup: No Data Loss as we have backup available
Antivirus: Antivirus on all systems with regular updates

 "We understand the value of data to your business and the serious implications of a data breach.
So, Your Data is our responsibility."